Sponsors
SMACKFEST EVENTS IS ALWAYS LOOKING FOR SPONSORS – PLEASE CONTACT US FOR DETAILS
Try Bud Light, as well as the Bud Light 'a-Ritas at all post parties.  In 2017 we also have Mich Ultra as a special.
Electric Sky Wine – The first premium wine that's literally built for sharing. Pairs well with music.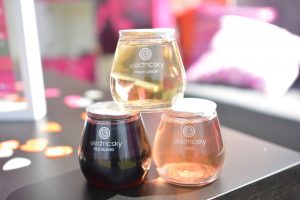 Good Life Medical – Good Life integrates modern medicine along with Chiropractic care, physical therapy and massage therapy. 2 offices in Redondo, 1 in El Segundo.
Otter Pops – Frozen deliciousness. Check out the Otter Pop Vibes Tour this summer throughout So Cal.
RX Bar – We're upfront about what's in our bars, what's not, and what RXBAR stands for.
Smack Sportswear – So Cal Lifestyle and Team Apparel Designed by Athletes, for Athletes.
Ellie.com  – Perfect for all the woman out there – and the men who want to do something nice for their ladies! Every month they'll send 5 amazing active lifestyle items for $49.95. Your usual  box will have a sports bra, a top, leggings or capris, some type of accessory and a piece of equipment.
Never Too Hungover – a brilliant partner for our demographic. Available at stores everywhere – Bevmo, Walgreens, CVS, Amazon, etc.
Grey Goose and Cazedores Tequila – specials after every class, league, and event at Sharkeez
Bionic Body – on Hermosa Ave, Kim Lyons (Biggest Loser trainer), and her husband Gunther (world renowned body builder) have a great new gym across the the parking structure.  Mention Smackfest for discounts and deals.
Soho Yoga – The hot spot in Hermosa !!
Soul Cycle – SoulCycle doesn't just change bodies, it changes lives.
Sharkeez – Smackfest Events post party HQ – drink and food specials, great times, great people !!
The Deck and Uncorked – stop by and see them – craft beers, huge selection of wines, and great people !!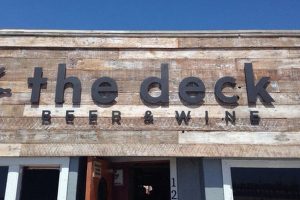 Essence Alkaline Water – available at Whole Foods and many others.  Visit www.essencewaterinc.com for more info.
Zico Coconut Water – 100% coconut water
Pedones – thanks to Mike for always supporting Smackfest – stop by for the best pizza in town on Hermosa Ave.